ALIGNMENT SERVICE
Stop by Jaguar of South Atlanta if you are looking for more information regarding alignment service, and check out our service specials online today!
Benefits of an Alignment Service
It is very important that your vehicle is properly aligned. Without this alignment, you are decreasing the overall efficiency of your vehicle. Not to mention, you could really damage other areas of your vehicle that will expensive to repair. When your tires are dragging, you'll need to replace your tires in a shorter amount of time than normal. Just a little bit of an alignment issue is all it takes for a bigger problem to surface. Here at Jaguar of South Atlanta, we pay a lot of attention to the overall safety of your vehicle. Protecting your investment is also of the utmost concern to us. If you suspect that there is an issue going on with your vehicle, we encourage you to stop by or give us a call. Remember, the alignment of your vehicle should be checked as part of a yearly vehicle inspection.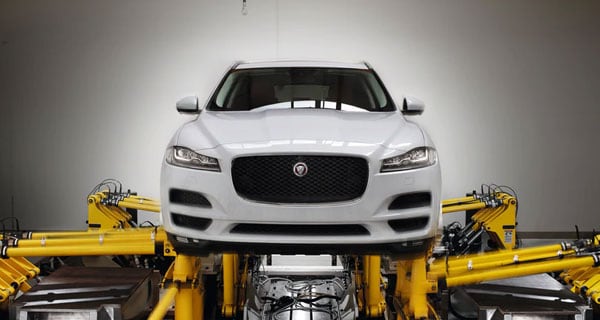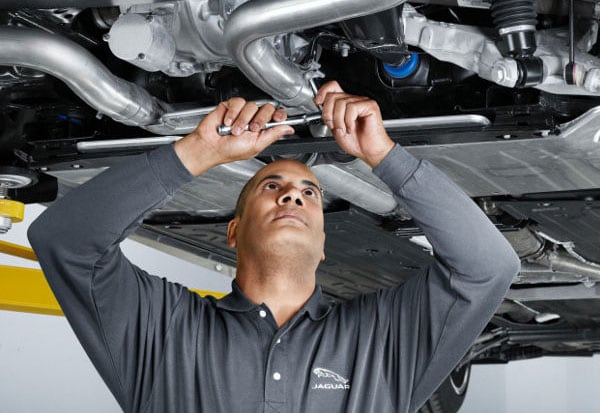 Customer Reviews
Jaguar South Atlanta
3900 Jonesboro Road, Union City, GA 30291
Serving
Union City

,

Fairburn

&

Atlanta

If you are not aware of your vehicle is out of alignment, you may not realize that you are paying more for your weekly gas run than normal. Did you know, a slightly misaligned vehicle can actually decrease the overall efficiency of your vehicle by as much as seven percent? That can add up to almost $200 in extra fuel costs per year. This doesn't take into account the faster tread wear that your vehicle will experience. A new set of tires is a big purchase. Most vehicles will need an alignment once every three years or so. There are situations where it may need to be done more often. Being involved in an accident or hitting a large hole or bump in the road can knock your vehicle out of its alignment. It's always a good idea to bring your vehicle in for a routine check if you suspect a problem might be going on. Here at Jaguar of South Atlanta, we'll have your vehicle serviced and back on the road in no time!
Atlanta Wheel Alignment Service
When you have an alignment performed on certain makes and models of vehicles, you may need to have a steering system reset performed as well. If you have taken your vehicle to a smaller, less reputable shop, this might be overlooked. You can trust that our service center will perform a complete job on your vehicle. It is important to make sure that your stability control, traction control and parking assistance will continue to work properly. Bring your vehicle into Jaguar of South Atlanta. We'll make sure that your vehicle is functioning as optimally as possible, with exceptional efficiency. We look forward to seeing you!
Hours
Monday

7 AM - 6 PM

Tuesday

7 AM - 6 PM

Wednesday

7 AM - 6 PM

Thursday

7 AM - 6 PM

Friday

7 AM - 6 PM

Saturday

8 AM - 4 PM

Sunday

Closed