2019

Jaguar XE
Starting MSRP

$36,995
*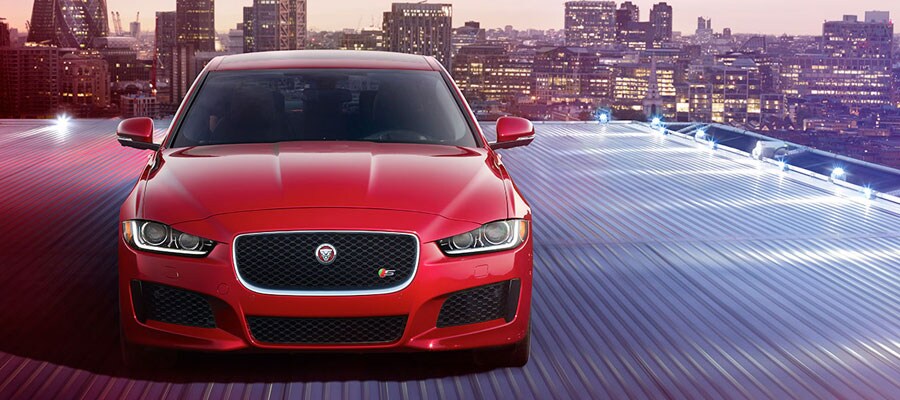 Proudly Serving Union City, GA
What's the Price for the 2019 Jaguar XE?

The starting MSRP of the 2019 Jaguar XE is $36,995. *
 

How Many MPG Does the 2019 Jaguar XE Get?
The 2019 Jaguar XE is capable of achieving 25 mpg in the city and 34 mpg on the highway. **
Base Engine
 2.0L Turbo I-4
 

What's New for the 2019 Jaguar XE?

The Jaguar XE first made its indelible mark on the auto market back in 2017 when they first introduced this performance car. The British automaker directed much of its focus on the smooth handling and driving of this car for the maximum level of responsiveness on the highway. Long established styling cues were added to the 2019 Jaguar XE, and the car highlights a modern look with strong aerodynamics. Let's take a look at the 2019 model. Technological features previously unavailable have made it to the new 2019 model as standard features. Some of the standard features that you will receive with the 2019 Jaguar XE include push-button start, auto-dimming rear-view mirror, a leather-wrapped steering wheel, and a moonroof. You also receive a 12.3-inch touchscreen that meets all your basic needs, and you have a more-than-adequate vehicle to meet your needs.

Like with many of the luxury cars, you receive excellent value with the materials used in the 2019 Jaguar XE. This car lasers its focus in on precise and beautiful crafting. With the raised center console, you have the cockpit at a raised level. If you had one word to describe the 2019 Jaguar XE, you could sum it up with a single word: elegance-illuminating elegance. You have every control at your fingertips using the XE, which permeates the feelings of luxury throughout this car. One look at the interior reveals that you have a car bursting with vibrant life on every level. The best thing about choosing to buy a luxury-level car is how no detail is to small for the automakers to pay attention to because they're focused on giving you the experience in its entirety. The luxury interior sources the luxury materials from Italy. This leads you to this classy a glove-like feel with much of the vehicle. The automakers used twin-needle leather to put this together, and the stitching had the purpose of adding to the durability of the car.

Let's be honest: One of the biggest reasons that you'd want a car like Jaguar is for the booming engine capabilities. Looking under the hood of the car, that's what you discover is a monster of an engine. Depending on the engine chosen, it produces 247 horsepower, 296 horsepower or 380 horsepower. With the 380 horsepower engine, you receive a supercharged 3.0-liter V6 engine that can race from zero to 60 in 6.6 seconds. You also receive an impressive fuel economy with this car clocking out at 32 miles per gallon with city driving and 42 miles per gallon with highway driving.